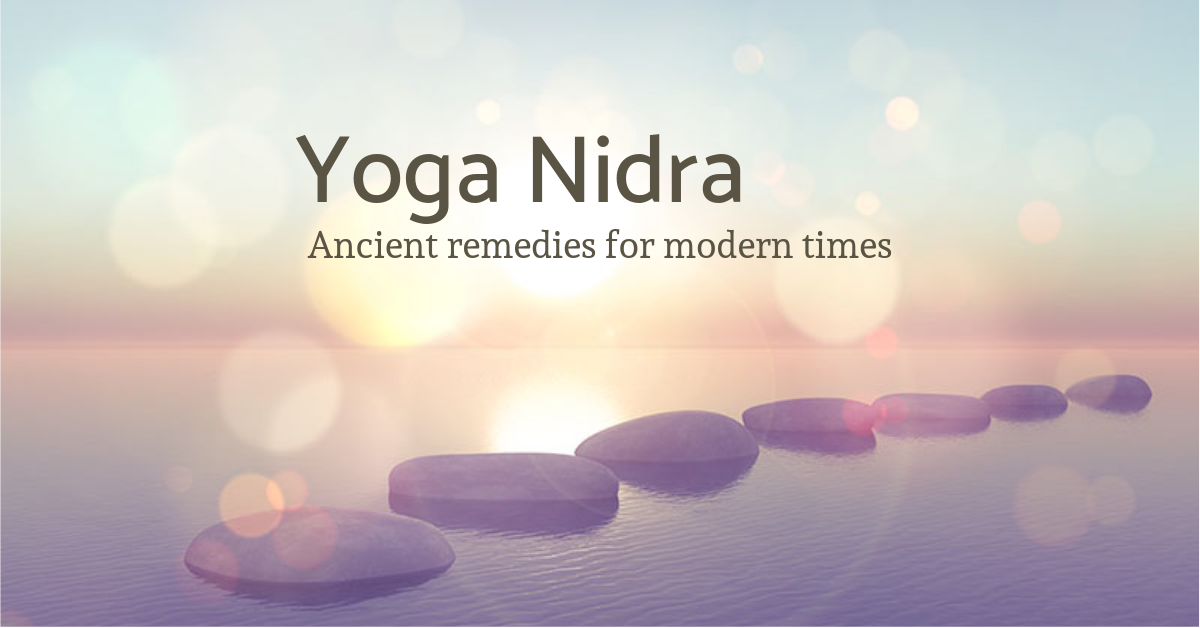 About the Group:
Nervous system repair with Yoga Nidra – 4 week course
Cost: $25/wk (no refunds)
This 4 week practice includes recordings of each practice for home use.
We live in a time of emphasis on production, consumption and
over stimulation. This overwhelm can manifest as insomnia,
tiredness, substance abuse, depression and anxiety. Fortunately,  ancient paths were walked before us that share wisdom technologies that help restore our "True Nature" and
well-being and bring balance to our nervous system.    
Yoga Nidra, or Yogic Sleep, is a state of profound full body relaxation and deep meditative awareness while remaining fully awake and alert; it is the ancient science of slowing brain 
wave frequency to the alpha and theta states, promoting healing at the cellular level.
The deeply healing restorative method of yoga nidra allows you to revive your nervous system by disengaging with "flight and fight" and activating "rest and digest" helping to restore all bodily systems and awaken your own healing capacity. 
The extensive scientific studies into the benefits include: reducing symptoms of PTSD, anxiety, depression and chronic pain, minimizing auto immune issues and assisting in chemical
dependency recovery. Overall, yoga nidra helps create a feeling of
well-being.
When:
June 5, 12, 19, 26    Wednesdays, 6:00 – 7:30pm  (All sessions required for attendance)  8 People maximum
Where:
Hope & Wellness Center
11414 W. Center Road, Suite#300
Omaha, NE 68144