To Journal or Not To Journal… That is the Question!
by Denise Legg, M.A., LIMHP
It's one of those things you've thought about doing or maybe you've actually started a journal, or two, or ten over the years. Most likely, you either love it or you hate it. You know it's probably a good idea and you've reaped the benefits. But, sometimes it's so hard to be consistent! Guess what?? You do not have to journal every day, write down every thought or feeling, or pour out your soul onto paper to experience the healing power of journaling in your life.
Tell Your Story
Journaling is a chance for you to "Tell Your Story!"  Everyone loves to talk about themselves and to be heard.  Journaling gives you a chance to share your heartaches, your triumphs, your tears, your joy, and your daily mundane.  Telling your story is one of the most powerful and healing things you can do for yourself and only you can tell your story. So, whether you shout it from the rooftops or whisper it onto the pages of your journal…Tell Your Story!
Prompts for Telling Your Story
What is your earliest memory from childhood? How has it impacted your life today?
What is a family tradition that is special to you? Holidays? Back to School?
What is a value that is important to you? Why?
Not Just Words
Journaling can be as unique as you!  Do you have an artistic or creative side? Do you like to scrapbook? Paint with watercolors or finger paints?  Draw? Make a collage? Enjoy photography? Sometimes, there are no words to truly describe how we are feeling and we need another way to express ourselves. So, hit play on your favorite playlist, grab a paint brush or pen, get those creative juices flowing, and begin to tell your story through colors, pictures, and textures.
Prompts for Creative and Artistic Expression
What is your favorite color, song, book, or movie? Why? How does it speak to you?
Begin a Pinerest board for your creative expression. Pin quotes, pictures, and meaningful blogs to tell your story.
Color your stress. Pick a color that represents your stress or anxiety and begin to draw, scribble, or jab your stress and problems away.
No Pen, No Problem!
Technology is woven into almost every aspect of our daily lives, sometimes to our detriment.  But it can be a great tool in helping you journal your story.  Do you have a smart phone or personal tablet like a Kindle or iPad? There are numerous apps available to record your thoughts, feelings, and daily happenings.  Many laptops and computers also have basic note taking or word processing programs that can be utilized.  Another great benefit to electronic journaling besides the convenience of having your journal available at your fingertips in your phone is that you can password protect your journal.
Journaling Apps
Mind, Body, and Spirit
As mentioned above, journaling is beneficial to your mind and heart (spirit). But did you know that journaling can also benefit your physical health?  Are you experiencing headaches, high blood pressure, or other negative effects of stress? Research studies conducted by Dr. James W. Pennebaker have shown that writing down your thoughts and feelings for 15 to 20 minutes a day for four days in a row will have significant positive effects on  health, such strengthening the immune system, decreasing the symptoms of asthma and arthritis as well as lowering blood pressure.
Benefits and Statistics
Dr. Pennebaker's Wrting Assignment:

Over the next four days, write about your deepest emotions and thoughts about the emotional upheaval that has been influencing your life the most. In your writing, really let go and explore the event and how it has affected you. You might tie this experience to your childhood, your relationship with your parents, people you have loved or love now, or even your career. Write continuously for 20 minutes.
The Answer: To Journal
Now is the time to tell your story. It doesn't have to be perfectly gift-wrapped and topped with a bow; it just needs to be yours.  Remember, journaling doesn't need to be difficult or another task added to your "to-do" list.  Let it be an extension of you. Let it be an avenue to deeper healing from the painful experiences in your life. Let it be your joyful noise.  Just… go tell your story!
Just a few nuggets to get the journaling juices flowing!
Prompts
Start a gratitude list.
If you were trapped on an island which book would you want?
The smell of cinnamon reminds me of…
I really get annoyed when…
What was the worst mistake or decision you have ever made? What could you have done differently?
What is your favorite season? Why?
My favorite place is…
I feel safe when…
Someday I will…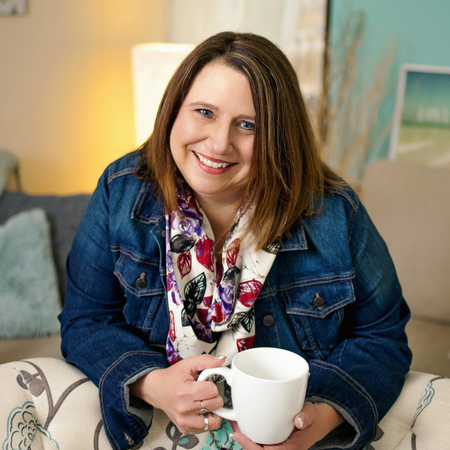 Meet Denise, Owner of HWC:
I graduated from the Grace University in Omaha, Nebraska, with a Master's degree in Clinical Mental Health Counseling and I am a Licensed Mental Health Practitioner and Licensed Professional Counselor. My experience includes over a decade in ministry and leadership in a faith-based organization, in-home and agency counseling as well as group work. I specialize in helping leaders, caregivers, and professionals heal from and prevent burnout.