Tiffany Bowlby, LCSW, LMHP
Therapist, Licensed Mental Health Practicioner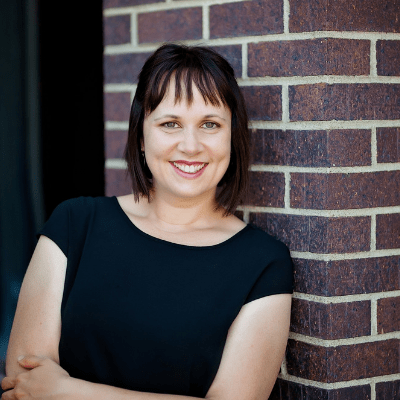 Meet Tiffany:
Being human can feel challenging at times. Often when people seek therapy, they may feel stuck, overwhelmed, and out of control. I help people heal from stressful or upsetting experiences and build resilience to face life's challenges.  My goal is to help restore your hope and belief in your own abilities so you can build a life worth living.
My style is supportive and non-judgmental. Together, we will take a closer look at your thoughts and feelings to figure out what might be getting in your way. I can teach you coping skills to deal with the hard stuff.  We will build on the strengths that got you this far and return you to the path toward peace, joy, and connection.
I graduated from Washington University in St Louis with a master's degree in social work, and I am a licensed mental health practitioner in the state of Nebraska. I have nine years of experience providing therapy in various settings, including in a hospital setting, where I worked with children with chronic illnesses and their families. This continues to be a special area of interest for me.  I also have extensive training and experience treating depression, anxiety, grief and loss, trauma, and parenting concerns. I work with children, adolescents, adults, couples, and families.
Are you ready to take the next step toward feeling better? Please call 402-639-2901 to make an appointment. You may also email me with any questions you may have.
Word of the Year:
Acceptance
"The call of God is not just for a select few but for everyone. Whether I hear God's call or not depends on the condition on my ears and exactly what I hear depends upon my spiritual attitude"
Hope & Wellness Center
11414 W. Center Road Suite #300
Omaha, Nebraska
(402) 639-2901
Hours:
Mon – Thurs: 9am – 6pm
Fri: 9am – 5pm
Saturday: By appointment only
Sunday: By appointment only
Early morning and late evening by appointment only
Live Loved. Love Well. Carry Hope.