by Denise Legg, M.A., LIMHP
A few years ago I was in the Omaha airport after returning from a very restful and healing trip to Florida with my husband. Since it was just the two of us traveling, my husband went to get our car and I went to get our luggage. I scooted up next to the carousel so that I could quickly grab our bags as they came by. One by one I grabbed the bags. Once I had the bags all around me I surveyed my situation and knew I needed to move out of everyone's way. I picked up the bags and attempted to balance them and move out of the way. I leaned down to grab the handle of the last bag and then I realized…."Uh oh"! Just then I could feel myself falling backwards. Thud! I just burst out laughing as everyone around stood in shock for a moment and then began to help me get up, ask if I was okay, and help pick up the bags. Whoops!
I love how God uses humor to speak to us and help us to understand His plan for us. In this event, I learned a few things. One, I was out of balance. Two, I need to learn to ask for help. Three, I don't need to be carrying bags that aren't mine. Four, laugh!
I have learned much about myself and self-care in recent months. After 10 years in the field of counseling and care giving as well as personal challenges I found myself in a place of extreme burnout and experiencing Compassion Fatigue. I realized that I was no longer able to be effective as a counselor/caregiver. I needed time to heal and be restored and I needed to make changes as I move forward so I didn't end up in this place again. I was carrying way too many bags that did not belong to me!
As part of my healing and recovery, I saw a doctor (Dr. J. Eric Gentry) in Florida who specializes in recovery for Compassion Fatigue.  Dr. Gentry shared a strategy of five "antibodies" to utilize as I move forward to prevent a recurrence and to share with other counselors and caregivers to help promote the importance of self-care. Hopefully these five antibodies will help you to become a stronger and healthier counselor who is resilient to burnout and Compassion Fatigue.
The Five Antibodies by Dr. J. Eric Gentry (www.compassionunlimited.com)
1.    Self- Regulation – moving from the SNS to the PSN (sympathetic/parasympathetic nervous systems) relaxation, breathing, etc.
2.    Intentionality – being mindful of and staying true to your core values/beliefs.
3.    Self-Validation – many in care giving professions are other-validated. Give yourself acknowledgement and validation for the work you. Know your identity in Christ.
4.    Connection/Support – Find 3 or more people who you can trust and can "download" your personal and professional stresses and trauma. Tell YOUR story! It's therapeutic!
5.    Self-care – Physical (20 min of aerobic activity 3x's a week min), Spiritual, Emotional, Professional, etc. What re-fuels you? Massage? Walk in the park? Reading?
Definitions:
Compassion Fatigue: Also known as Secondary Traumatic Stress Disorder, Vicarious Trauma and is similar to PTSD in its symptoms. It is a physical, emotional and spiritual fatigue or exhaustion. It is directly related to the caregiver/counselor interaction with a client's traumatic experiences.
Burnout:  is a long-term exhaustion and diminished interest that is related to work environment.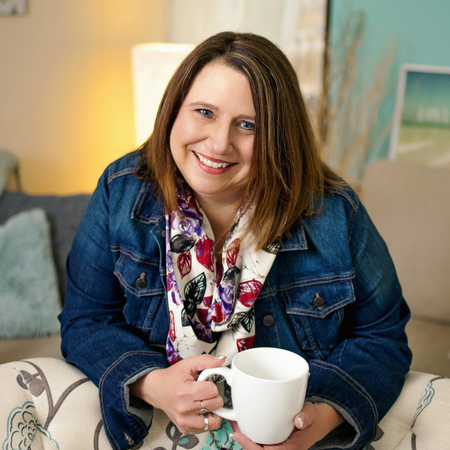 Meet Denise, Owner of HWC:
I graduated from the Grace University in Omaha, Nebraska, with a Master's degree in Clinical Mental Health Counseling and I am a Licensed Mental Health Practitioner and Licensed Professional Counselor. My experience includes over a decade in ministry and leadership in a faith-based organization, in-home and agency counseling as well as group work. I specialize in helping leaders, caregivers, and professionals heal from and prevent burnout.