LaRhonda Flowers, M.A., LMHP, LADC
Licensed Alcohol & Drug Counselor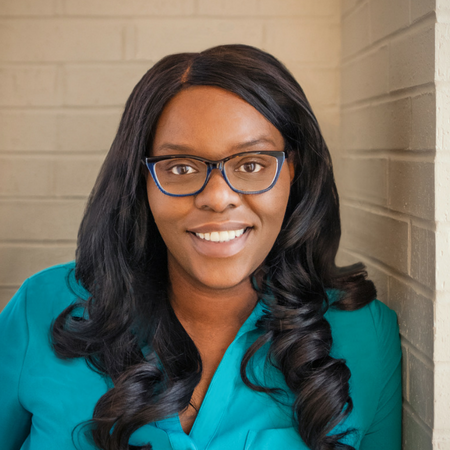 Meet LaRhonda:
Are you searching for freedom from inner turmoil? Do you struggle with drug addiction and feel that it is time to regain control of your life? One of the toughest steps towards recovery is the very first one,  and I am here to help find you future solutions. For those working towards recovery, receiving an assessment to evaluate if you need future treatment is one of the first steps needed.
I provide substance abuse evaluations that will help you make the next choice in your journey towards healing.  To choose healing requires willingness, vulnerability. and hard work. The product of that work can be a life filled with hope and peace.
I hold my masters degree in Clinical Mental Health Counseling from Grace University in Omaha, NE. I am a Licensed Mental Health Practitioner (LMHP) and a Licensed Alcohol and Drug Counselor (LADC) in the state of Nebraska. I provide court ordered substance abuse evaluations and referrals to outpatient treatment if needed.
Fun Facts About LaRhonda:
Favorite Restaurant:
Sunshine Bakery (Orlando)
Favorite Coffee Drink:
Dunkin' Donuts – Black
Starbucks – Iced cinnamon caramel with almond milk
Words for the Year:
Mercy & Intimacy
Fun Fact:
I am the only girl amongst my siblings
If I could go anywhere in the world, I would go to…
Africa
If I could meet anyone in all of history, I would meet…
Great-Great Grandmother/Grandfather
If I met them, I'd ask them this one question: 
What kept you sustaining? Where did we originate from?
"If nothing changes, nothing changes."
Hope & Wellness Center
11414 W. Center Road Suite #300
Omaha, Nebraska
(402) 639-2901
Hours:
Mon – Thurs: 9am – 6pm
Fri: 9am – 5pm
Saturday: By appointment only
Sunday: By appointment only
Early morning and late evening by appointment only
"Live Loved. Love Well. Carry Hope.