Her Voice Support Group for Women
Weekly Support Group for Women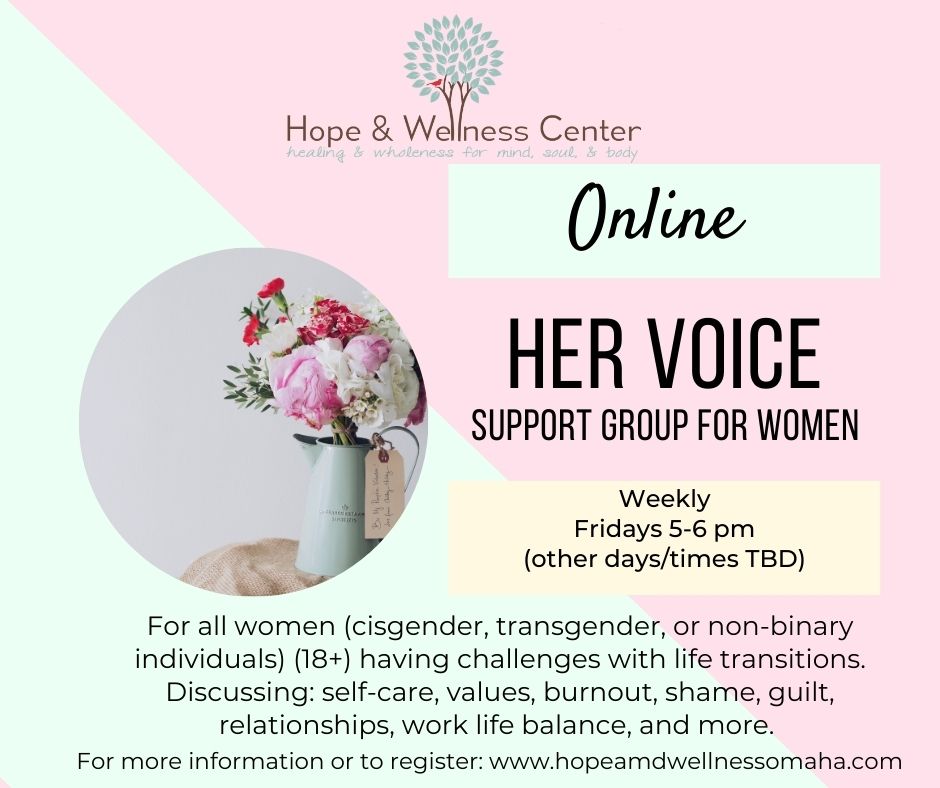 About the Group:
About:
For women (cisgender, transgender, or non-binary individuals)(18+) having challenges with life transitions. Discussing self-care, values, burnout, shame, guilt, relationships, work life balance, and more. This is a drop-in group. You are welcome to join any scheduled group
This is an online/virtual group. This is a support group not a therapy group.  Please register if you would like to attend so a link to the group can be emailed to you prior to the group.
Where:
Online
When:
Weekly, Fridays from 5pm-6pm
Cost:
Free
Register:
Led by:
Francis Carter-Kaisi, BSN, RN, M.S., PLMHP, PLADC
Hope & Wellness Center
11414 W. Center Road Suite #300
Omaha, Nebraska
(402) 639-2901
Hours:
Mon – Thurs: 9am – 6pm
Fri: 9am – 5pm
Saturday: By appointment only
Sunday: By appointment only
Early morning and late evening by appointment only
Live Loved. Love Well. Carry Hope.