Gifts of Imperfection
Helping Professionals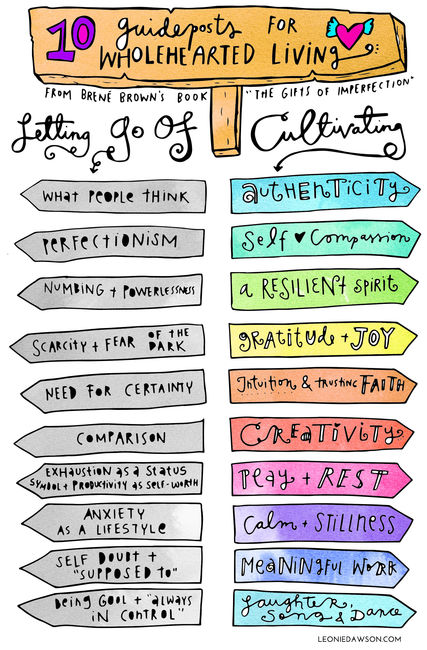 About the Group:
1 Day Intensive
Based on the research of Brené Brown, let go of Imposter Syndrome and embrace wholehearted living. We are worthy of personal growth, self-discovery, and boundless love!
For: Helping professionals (Also 4CEU)
Led by: Denise Legg, M.A., LIMHP, CDWF
402-639-2901   Hope@hwcomaha.com
Gifts of Imperfection: Letting Go of Imposter Syndrome and Embrace Wholehearted Living
Learning Objectives:
Overview of the 10 Guideposts of Wholehearted Living and identify which guidepost(s) contributes to an individual's imposter syndrome.
Learn and understand the purpose of being intentional and in carrying courage, compassion, and connection in living a wholehearted life as a helping professional..
Learn, understand, and utilize permission slips in professional role.
Gain deeper understanding of wholeheartedly living as a professional through the use of the teaching/research of Brene' Brown, Gifts of Imperfection workbook, group/pairs discussion, and creative experiential exercises.
*Please note: Attendance at this workshop does not mean you are being trained or certified in The Daring Way™ and you cannot promote yourself as a CDWF-Candidate or CDWF. To learn more about The Daring Way certification process, go to www.thedaringway.com
**All Daring Way™ assets such as the curriculum, marketing assets, the online store, etc. are exclusively for use by CDWFs and CDWF-Candidates.
***This program meets the criteria of an approved continuing education program for mental health practice for the state of NE. Participants must attend the entire workshop to receive the continuing education credit. Attendance will be taken at the beginning of the workshop and after the break. A certificate will be given at the completion of the program. 4 CEs will be given for the half day workshop.
For more information on this workshop and others or to register:
www.hopeandwellnessomaha.com/daring-in-omaha.
When:
Thursday, June 6, 2019   9:00am-1:00 pm (arrive by 8:30am)
Cost: $100 ($85 if paid in full by May 31) Insurance not accepted
Where:
Hope & Wellness Center
11414 W. Center Road, Suite#300
Omaha, NE 68144